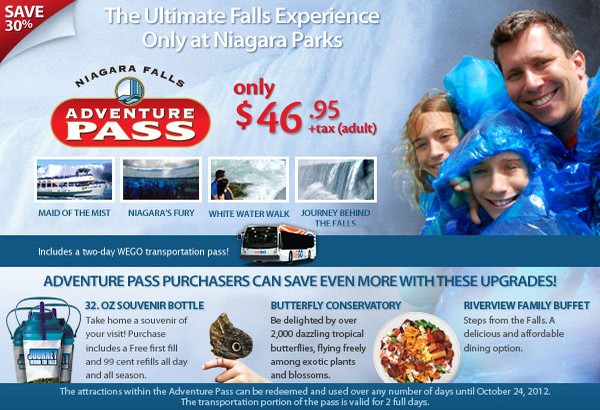 2013 Niagara Adventure Pass is on SALE now!
The pass includes 4 top attractions: Maid-of-the-mist steam boat, Niagara's Fury 4D movie, Journey behind the falls, White water walk and more coupons. You can save 30% if you buy the pass. You can save more if you buy from us. We only charge $47 for adults ticket and $35 for kids ticket (cash only), compared to $53.05 and $35.49 from other sites.
Hurry up! my email address is reservations@angelshideaway.net. We can deliver to your place within Niagara Falls.