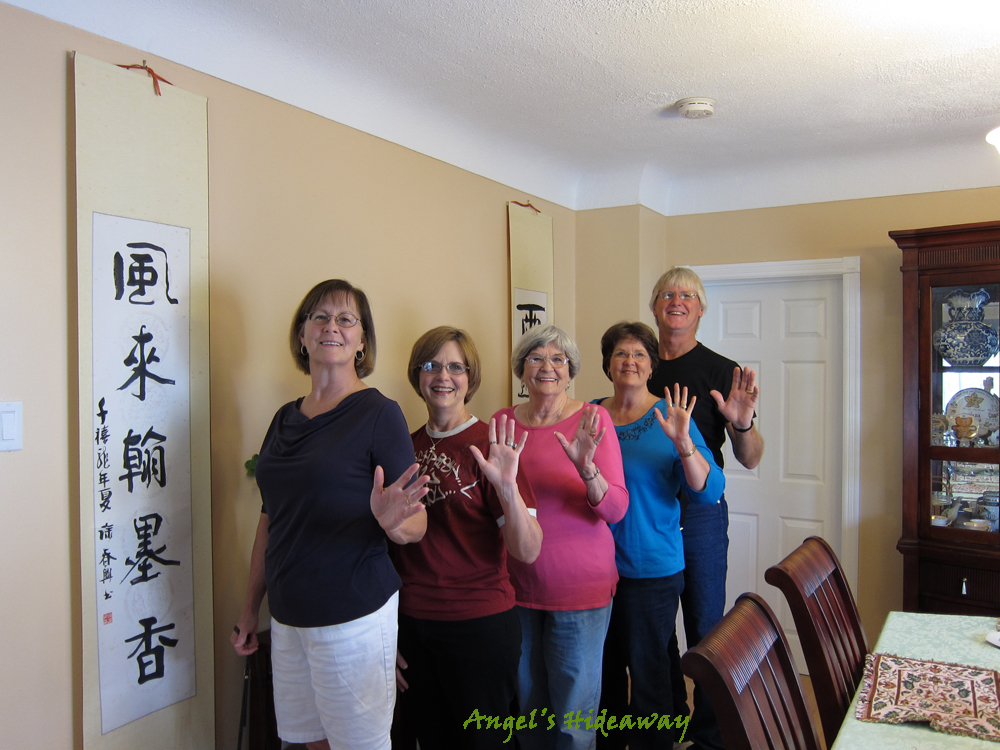 Brenda, Jackie, Janet, Wanda and Gary
Brenda, Jackie and Wanda are sisters. Janet is their mother, and Gary is Jackie's husband.
They stayed at our Angel's Hideaway Bed and Breakfast from August 29 to Aug 31, 2011. They are very funny. Every morning, Gary just told me that he was getting bigger.
Here below is their review:
Phil,
We enjoyed our stay here so much. Thank you for the wonderful hospitality. You have a special gift at cooking. We enjoyed every meal. Thank you also for allowing us to meet your son, he is adorable.
Thanks again!
Your friends from Lousiana
Gary & Jackie
Phil, We loved our stay here. You are a very nice man and we appreciate your hospitality.
God bless your family!
Wanda Beckham
8-29-31, 2011
9/1/11
My three daughters & my son-in-law stayed 3 nights with you. We had a wonderful time. The breakfasts you served were excellent. Great chef!!
The very best & luck to you and your lovely family.
God bless!
Janet
Bernice, La
9/1/11
Had a wonderful stay and the breakfast were wonderful. Thanks for the hospitality.
Brenda Alexanda
Bernice, LA, USA