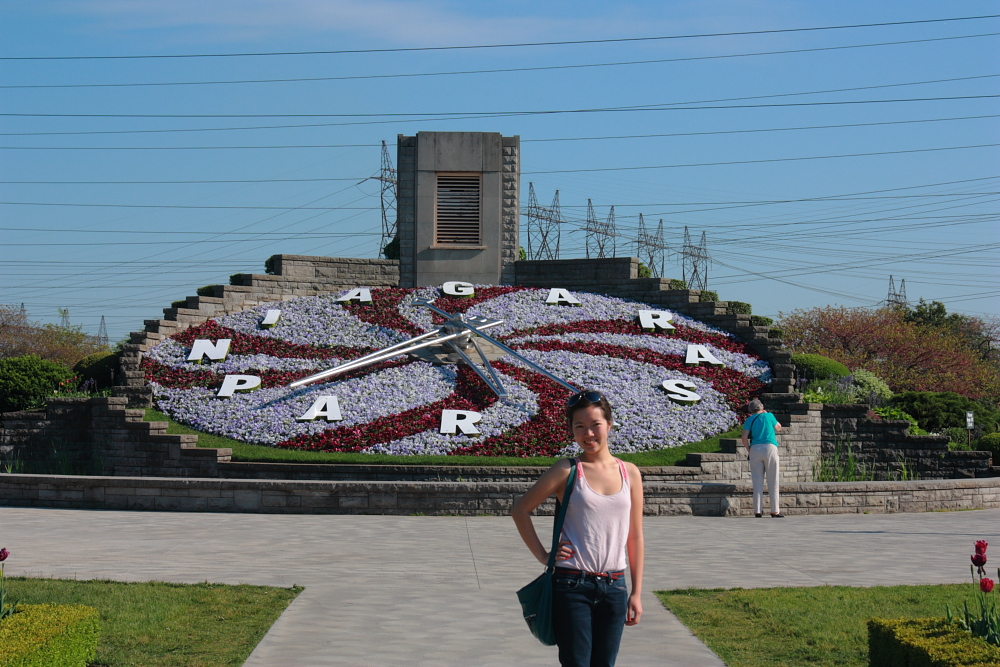 Photo taken on May 19, 2010
In 1950 Ontario Hydro built a Floral Clock on the north side of the Sir Adam Beck Generating Station No. 1. It was inspired by the famous floral clock built in 1902 in Princes St. Cardens in Edinburgh, Scotland. Westminster chimes and speakers are housed in the ivy-load tower which rises above the clock dial at the rear. They instone the quater hour, and strike on the hour.
In 1977 The Niagara Parks Commission assumed responsibility for security patrols and the design and planting of the Floral Clock. Ontario Hydro continued to provide mechanical maintenance. The 19,000 plants required to make up the floral design on the face of the clock are grown in the Niagara Parks Greenhouse (now named Niagara Floral Showhouse). A 3.03m (10 ft.) wide watergarden pool stocked with gold fish curves along the 26m (85 ft.) front of the clock. It is a gesture of good luck to toss a coin into the pool – good luck for the local charities who are the recipients of all coins retrieved from the pool.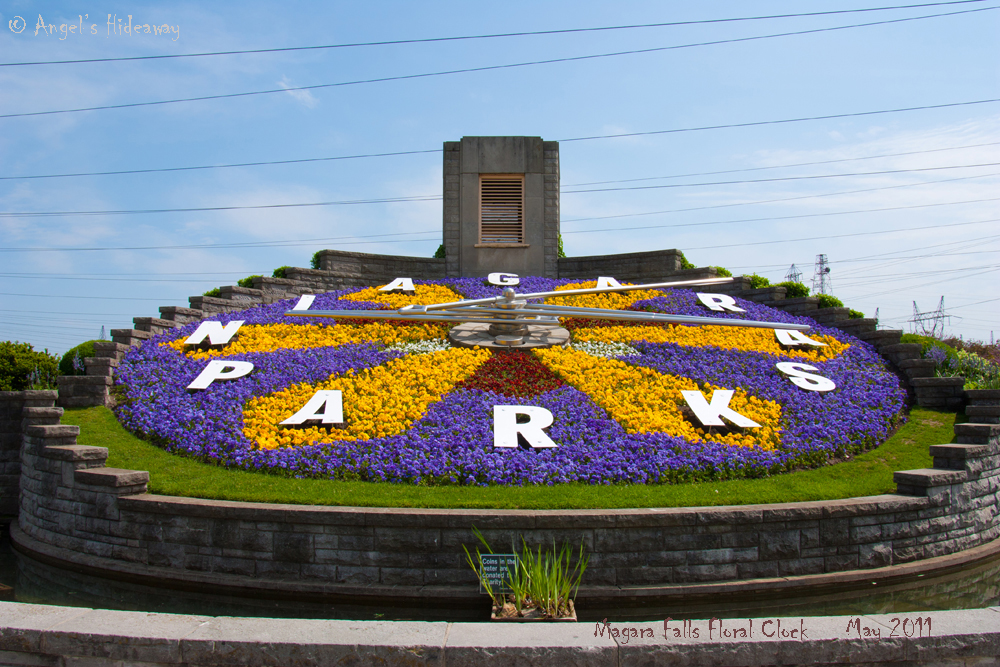 photo taken on May 25, 2011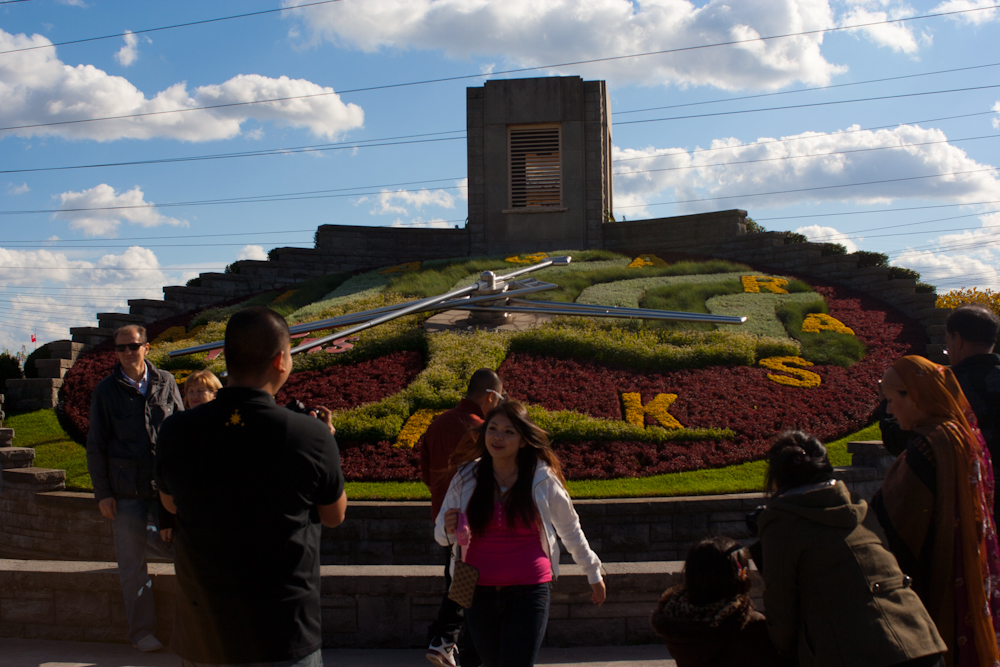 picture taken on October 17, 2010. The shape on the clock is the official sign of Niagara Parks Commission.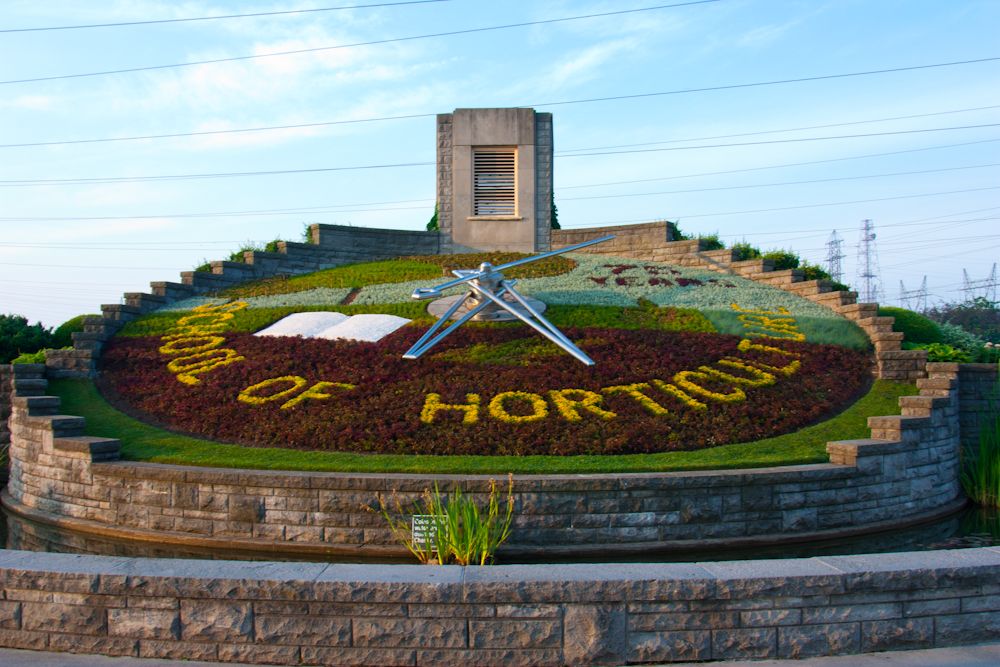 picture taken on June 18, 2011. There is an open book on the clock. School of horticulture is the first and the only horticulture school in Canada. It was built in 1936. The students in this school maintain all the flowers on Niagara parkway.