Have you ever seen the falls run dry? Yes, it happened twice.
March 29th, 1848, the falls ran dry due to in the upper Niagara River for about 20 hours.
June 1969, U.S. engineers diverted the flow of the Niagara River away from the American side of the falls for several months.
When the falls run dry, it looks like a desert. Recently, Russ Glasson stumbled across the pictures, which were taken by his in-laws, and had been left in an old shoebox in their garage for over four decades. Here below is the news and pictures about this "new discovery".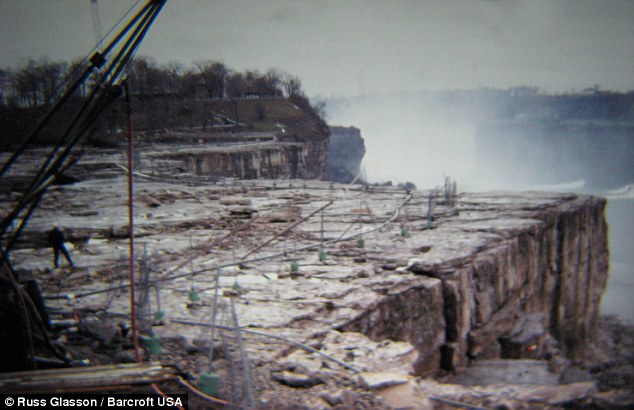 Stark: A completely dry Niagara Falls has never been seen before or since the six months in July 1969 when U.S. engineers set about restructuring the American side of the twin landmark
The news is quoted from Daily Mail. Click here to see more!
It's taken 41 years, but a previously unseen set of photos of the mighty Niagara Falls reduced to nothing more than a barren cliff-top have finally surfaced.
The stark images reveal North America's iconic – and most powerful – waterfall to be almost as dry as a desert.
In June 1969, U.S.
engineers diverted the flow of the Niagara River away from the American side of the falls for several months.
Click to see more pictures